Today I said goodbye to Croatia, temporarily, and came to Bosnia and Herzegovina. Distance between Split in Croatia and Mostar was around 4 hours by bus. I had no problem passing the border, although Croatian border police took 5 minutes to go through all the visas and stamps on my passport, as if looking at a photo album. 😅
Iranian citizens need visa to travel to Bosnia and Herzegovina. Bosnia is not part of Schengen but will allow Iranians who have a multiple-entry Schengen visa to visit Bosnia for 7 days. I entered the same way.
Mostar is the most beautiful city in Bosnia. Of course beside this beauty, it still has some deep wounds from Balkans war.
Mostar used to be the symbol of harmony of ethnicities. During Bosnia war and after collapse of Yugoslavia, Mostar was the most bombed city in Bosnia. Almost all of the city was ruined and after the war most of it was rebuild with help of foreign aids. But it got extremely polarized and there appeared an imaginary line between the Christians and Muslims in the city.





The manager of my hostel, Adi, a Muslim himself, puts the pen on the map with anger and says "This street is the border between us and them. They spend all funding on the buildings and offices on that side of city. The mayor is a Christian and never even visits this side of Mostar. On our side most of the buildings still have bullet holes in them…".
Adi talked and talked. It seems the peace is very fragile here in Mostar.
I'm sure if I listen to someone from other side, they will have something to complain about too.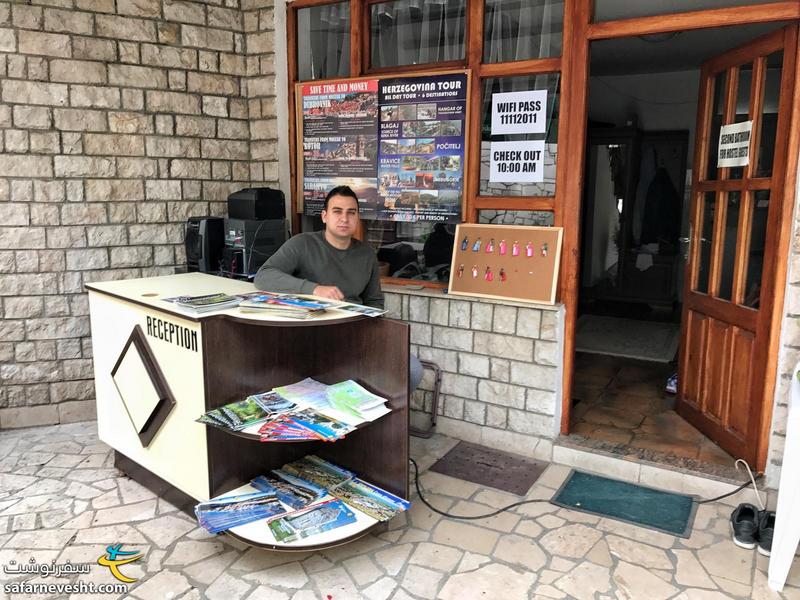 Stari Most bridge which is from Ottoman era is the city's symbol. It was destroyed during war and rebuilt after that. Jumping into the river from the bridge is one of the hobbies here in Mostar.
Entry ticket for Koski Mehmed pasa Mosque was €6.


There are around 300 hostels in Mostar city center all of which are fully booked during summer. The price ranges from €6 to €12 a night. September each year Red Bull has a festival here and there are several competitions for diving from the Old Bridge (Stari Most) into the river. Adi said during this time people even sleep on the streets!












Two and a half hour road from Mostar to Sarajevo, capital of Bosnia and Herzegovina, goes alongside of the river, vineyards, olive gardens and through mountains and a forest. It was snowing in some parts which made the view of snow beside spring blossoms interesting. Winter was back in Bosnia for a day.
Bus ticket was 20 Bosnian mark or around €10, which was a little pricy.
A friendly conversation about Bosnia with 17-year-old Amin made the ride even more pleasant. Amin was a madrasa (religious high school) student.




I had booked Haris hostel in a hurry. It was 15 minutes from the old town. It was 18 Bosnian marks for a bed and wasn't a very clean place.


I left my backpack in hostel and went to old town which is called Baščaršija. Sarajevo city tour begins at 4:30pm everyday. Starting point is in front of Latin Bridge and the tour guide is a nice man called Ziyad. According to Ziyad he is the only one having an official tourism guide license from the former Yugoslavia. A communist and a Muslim who still misses good old days of Tito, leader of Yugoslavia.
Ziyad's city tour was excellent mixed with his old memories of Sarajevo. He kept swearing at himself and "his country's stupid political system". 😂








After having dinner with a Norwegian friend whom I got to know during the city tour, I went back to Haris hostel. There was a shortcut through the cemetery but is was a little scary. 😈




Sarajevo's Old Town needs only one day to visit and I must have left Sarajevo today. I wasn't happy with Haris hostel, it was noisy and cold and was far from city center. This meant I should have definitely left for my next destination today but instead I moved to another hostel called Seven Heaven and decided to stay in Sarajevo for a second night. I fell in love with Sarajevo, I feel at home here.




I spent the morning walking around Sarajevo and visiting Gazi Husrev-bey Mosque. Afterwards I went to a famous restaurant to have Cevapi, the well-known dish of Bosnia and Herzegovina. All the tables were taken. I asked someone if he could share his table with me and he said sure and immediately asked me where I was from. As soon as I said Iran he smiled.
General Vahed had been a ranking officer in Bosnia and Herzegovina military during Bosnia war. He was very grateful for Iran's help during war. After the war, around 20 years ago, he had traveled to Iran.
He did not let me pay for my lunch and was kind enough to treat me.

In the afternoon I visited Srebrenica Massacre Memorial Museum. It was very sad and put me in a depressing mood for the rest of the day.



I met Stephen in hostel. He worked in Seven Heaven hostel. He was born in Serbia but had moved to Bosnia with his family when he was a child. His father was a Serb but during the war had fought with Muslims. War here has been very complicated and it is not easy to separate different sides.







After visiting Srebrenica Massacre Memorial Museum, I joined another city tour about war. Our tour guide, Nina, remembered the war and told us about the war mixed with her own stories of war. Overall it was a very good tour. She also showed us a few of Sarajevo Roses. The places that a bomb landed in Sarajevo and has had casualties are filled with something red. Many of them looked like roses and later were known as Sarajevo Roses. There are between 50 to 100 of them around Sarajevo.






My last day in Sarajevo was a rainy day. I had a Bosnian dish for lunch called Pita. Best Pita is the one made on charcoal and you can have it in Sac restaurant. A circular bread filled with different stuff. There are several kinds of Pita like potato, meat, spinach and cheese. Pita's price is per kilo. I ordered two kinds of potato and spinach and cheese plus a local yoghurt drink for 5 Bosnian marks.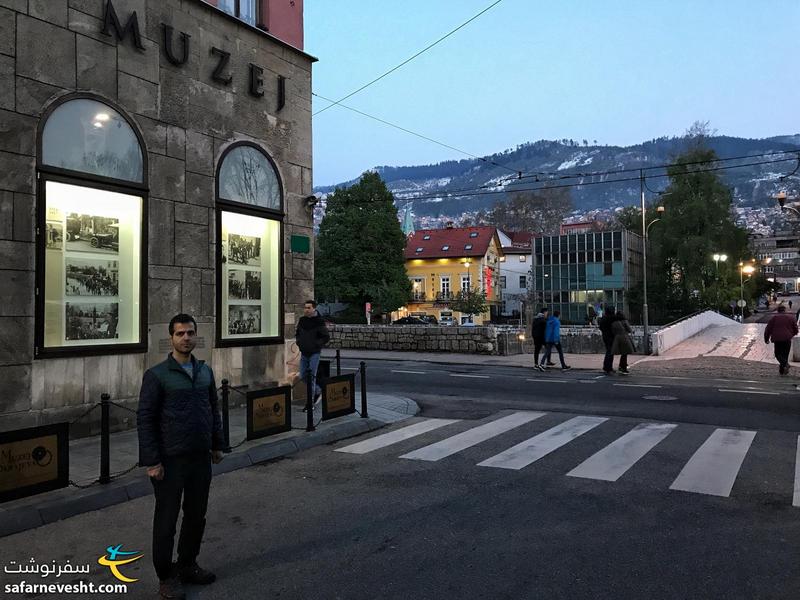 In the afternoon I was walking around the market that I saw a store called Esfahan. One of the salespeople was Mohammad. Mohammad was an Iranian who had come to Bosnia 20 years ago for a short visit, fell in love with Sarajevo and had decided to stay. We talked for about half an hour and he made me tea. The store sold handicrafts from Iran, Turkey, Afghanistan and Pakistan.





The next morning I said goodbye to the very clean and nice Seven Heaven hostel and went to the bus terminal. I had bought my ticket to Dubrovnik, Croatia earlier.





All my costs during my stay in Bosnia and Herzegovina was 174 Bosnian marks plus €21 bus ticket from Sarajevo to Dubrovnik, Croatia and €17 bus ticket from Split, Croatia to Mostar in Bosnia.
Travel date: Spring 2017

Ahmad Khani Iranian backpacker and travel lover
Previous Post

Salar de Uyuni the world's largest salt flat