Today I said goodbye to Croatia, temporarily, and came to Bosnia and Herzegovina. Distance between Split in Croatia and Mostar was around 4 hours by bus. I had no problem passing the border, although Croatian border police took 5 minutes to go through all the visas and stamps on my passport, as if looking at a photo album. 😅
Iranian citizens need visa to travel to Bosnia and Herzegovina. Bosnia is not part of Schengen but will allow Iranians who have a multiple-entry Schengen visa to visit Bosnia for 7 days. I entered the same way.
Mostar is the most beautiful city in Bosnia. Of course beside this beauty, it still has some deep wounds from Balkans war.
Mostar used to be the symbol of harmony of ethnicities. During Bosnia war and after collapse of Yugoslavia, Mostar was the most bombed city in Bosnia. Almost all of the city was ruined and after the war most of it was rebuild with help of foreign aids. But it got extremely polarized and there appeared an imaginary line between the Christians and Muslims in the city.





The manager of my hostel, Adi, a Muslim himself, puts the pen on the map with anger and says "This street is the border between us and them. They spend all funding on the buildings and offices on that side of city. The mayor is a Christian and never even visits this side of Mostar. On our side most of the buildings still have bullet holes in them…".
Adi talked and talked. It seems the peace is very fragile here in Mostar.
I'm sure if I listen to someone from other side, they will have something to complain about too.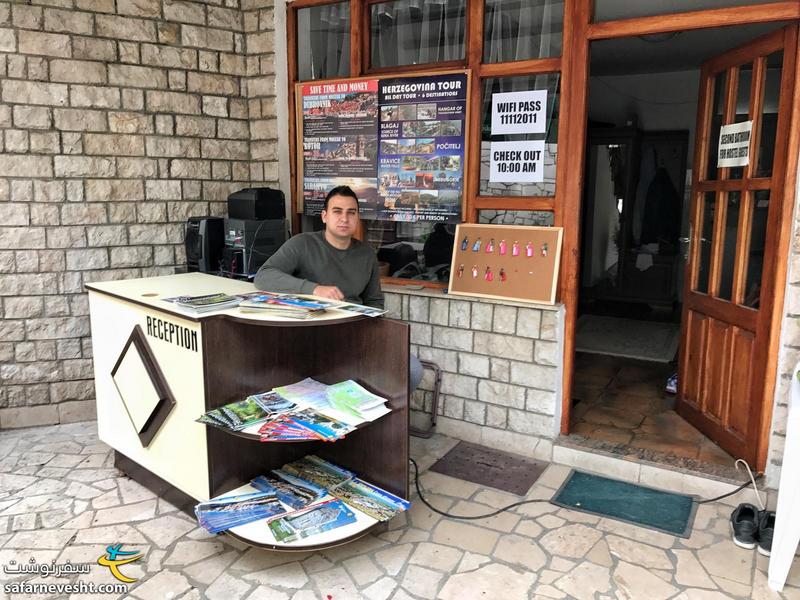 Stari Most bridge which is from Ottoman era is the city's symbol. It was destroyed during war and rebuilt after that. Jumping into the river from the bridge is one of the hobbies here in Mostar.
Entry ticket for Koski Mehmed pasa Mosque was €6.


There are around 300 hostels in Mostar city center all of which are fully booked during summer. The price ranges from €6 to €12 a night. September each year Red Bull has a festival here and there are several competitions for diving from the Old Bridge (Stari Most) into the river. Adi said during this time people even sleep on the streets!












Travel date: Spring 2017

Ahmad Khani Iranian backpacker and travel lover
Next Post

Bosnia: Sarajevo, Day 1