My last day in Sarajevo was a rainy day. I had a Bosnian dish for lunch called Pita. Best Pita is the one made on charcoal and you can have it in Sac restaurant. A circular bread filled with different stuff. There are several kinds of Pita like potato, meat, spinach and cheese. Pita's price is per kilo. I ordered two kinds of potato and spinach and cheese plus a local yoghurt drink for 5 Bosnian marks.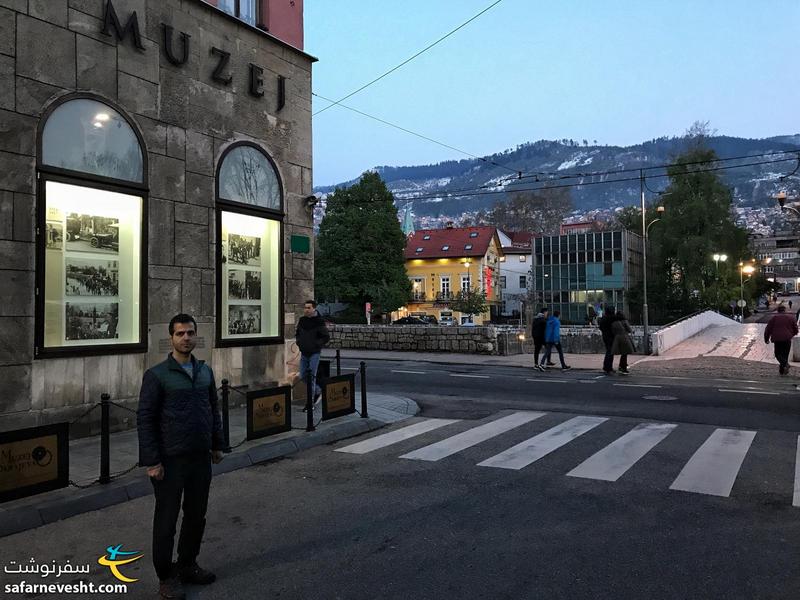 In the afternoon I was walking around the market that I saw a store called Esfahan. One of the salespeople was Mohammad. Mohammad was an Iranian who had come to Bosnia 20 years ago for a short visit, fell in love with Sarajevo and had decided to stay. We talked for about half an hour and he made me tea. The store sold handicrafts from Iran, Turkey, Afghanistan and Pakistan.





The next morning I said goodbye to the very clean and nice Seven Heaven hostel and went to the bus terminal. I had bought my ticket to Dubrovnik, Croatia earlier.





All my costs during my stay in Bosnia and Herzegovina was 174 Bosnian marks plus €21 bus ticket from Sarajevo to Dubrovnik, Croatia and €17 bus ticket from Split, Croatia to Mostar in Bosnia.
Travel date: Spring 2017

Ahmad Khani Iranian backpacker and travel lover
Previous Post

Bosnia: Sarajevo, Day 2